Polipark
Inc. organizes another Turkish Trade mission focused on Kitchenware, Dinnerware, Tableware, Cookware, Glassware, Plastic Kitchen, Bathroom and Household articles in Toronto & Montreal in partnership with; IDDMIB (Istanbul Ferrous & Non-Ferrous Metals Exporters' Association)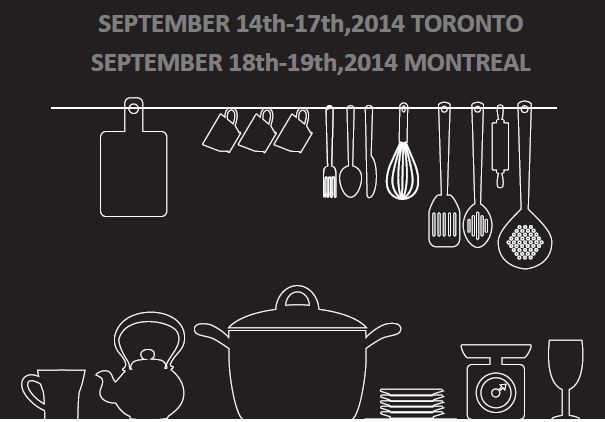 WHY TURKEY?
Turkish Kitchenware products are preferred by industry's leading countries such as UK, Germany Russian Federation, and France. These markets value reliability of Turkish companies, their just-in-time deliveries, quality of their products complied with highest standards, the efficiency they inform their overseas customers about market changes and product innovations, and the ease of travelling and doing business within Turkey.
Turkish kitchenware brands are recognized worldwide by specialized retailers and the world's biggest chain stores for their aesthetic, functional and original design, highly competitive prices and on time delivery.
In addition, the leading Turkish companies have effective after-sale service networks both in Turkey and in their export markets.
Turkish Kitchenware companies have strong Quality & Assurance infrastructures which are certified by leading international certification authorities such as TUV (Germany), NFS and UL (USA), GOST (Russia), STANCOCERT (Ukraine), ISCIR (Romania), CO (Bulgaria)
Turkish kitchenware companies offer a wide variety of products. Utilization of the latest technologies allows them to achieve high efficiency and precision to maximize quality at competitive cost levels. Therefore these companies gained significant share of world market in plastic, steel, copper and aluminum kitchenware, along with glassware, ceramics, porcelain, and cutlery product groups.
WHO SHOULD ATTEND?
Any Importer, Wholesaler, Distributor, Retailer and Agent of Kitchenware, Dinnerware, Tableware, Cookware, Glassware and Plastic household articles operating in North America.
EXHIBITON TIME
Mission participants will arrive in Toronto on September 13, 2014 and the formal mission program will commence on September 15th.
The B2B Event Schedules are as follows:
Toronto Event :
Monday, September 15th, 2014
- Toronto Retailers site visit
Tuesday, September 16th, 2014, 09:30 - 18:00
Sheraton Hotel, Downtown, Toronto
- Business to business meetings with Turkish Kitchenware manufacturers & Canadian importer companies
Wednesday, September 17, 2014
- Follow up meetings
Montreal Event :
Thursday, September 18, 2014
Fairmont Hotel, The Queen Elizabeth,
- Business to business meetings with Turkish Kitchenware manufacturers & Canadian importer companies
Friday, September 19, 2014
- Follow-up meetings
INFO FOR REGISTRANTS
To get more information about this unique trade delegation or register your company, please
contact us.
COMPANY LIST
http://www.polipark.com/en/turkish-kitchenware-companies-canada
P.S. :
There is no fee for attendance, however pre-registration is required. Registration on the spot is not guaranteed on the day of the event.