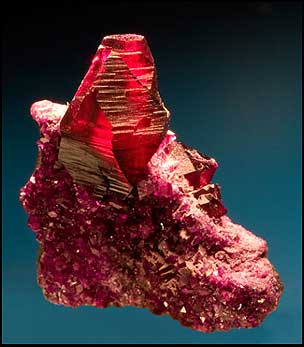 Turkey's Directorate General of Mineral Research and Exploration (MTA) carried out a research on possible reserves of Turkey, and said 77 of 90 different types of minerals traded in the world were located in Turkey.
According to the directorate's research, the market value of those minerals is around 2.5 trillion USD. The highest mineral reserve Turkey has is dolomite. Turkey has 15.8 billion tons of dolomite, which is among the indispensable element of glass and ceramic industry. Also, Turkey has 13.9 billion tons of marble, 12.3 billion tons of lignite coal, 5.7 billion tons of rock salt, 1.2 billion tons of charcoal, 3 billion tons of boron, 1.5 billion tons of pumice, 1.9 billion tons of copper ores.
There are also 29.6 million tons of asbestos, 82 million tons of asphaltite, 35 million tons of barite, 251 million tons of bentonite, 1.6 billion tons of bituminous schist, 88 million tons of bauxite, 3.8 million tons of mercury, 380,000 tons of thorium, 233 million tons of trona (natural mineral water), 9,137,000 tons of uranium, 345 million tons of zeolite, and 4 million tons of manganese in Turkey.
The researches also indicate that there are 700 tons of visible gold reserves (6,500 tons possible reserves) and 1,926 tons of visible silver reserves in Turkey.
According to the research, 0.5 percent of overall mineral reserves in the world are situated in Turkey. Also 2.5 percent of industrial crude reserves, 1 percent of coal reserves and 0.8 percent of geothermal reserves are located in Turkey.
Turkey also owns 40 percent of the world natural stone potential, and 72 percent of overall boron reserves. Thus, Turkey can meet the boron consumption of the world at least for 400 years.
Established in 1935, the Directorate General of Mineral Research and Exploration is responsible of carrying out the necessary studies, chemical and technological analysis, in order to search and to find our country's mining and stone beds, and then to determine whether they are appropriate for operation or not, and at the same time to educate engineers, assisting personnel and qualified employers for the sector.
@ AA - Istanbul, 2011