Polipark Inc. is organizing a Apparel Trade Mission to Canada in partnership with; Istanbul Chamber of Industry (
http://www.iso.org.tr
) in Turkey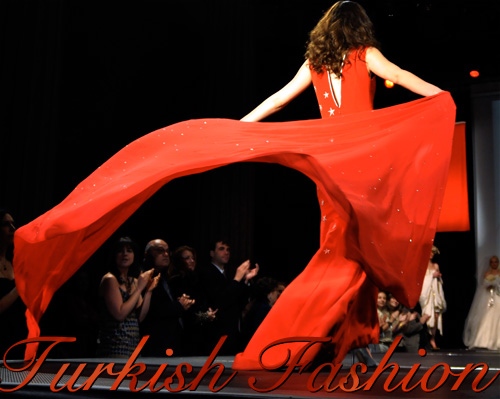 In the course of past two decades Turkey has established itself as the leading producer for the world textile and clothing industry. Recently, the Turkish textile and clothing industry is in a major transition and is relying more and more heavily upon the development and marketing of its own brands that are developed by Turkish fashion designers. The field of fashion offers infinite possibilities for collaboration between Turkey and Canada
WHY TURKEY?
Turkey is the world's 16th largest economy, Europe's third most populous country (after Germany and Russia), and a strategic commercial bridge between Europe, the Middle East and Central Asia. It boasts a domestic market of over 75 million persons and an expanding middle class.
Turkish clothing exports have continued to increase even after the expiration of the global textile quota system at the end 2004, as agreed under the World Trade Organization Agreement on Textiles and Clothing (ATC). The sector continues to maintain and enhance its competitiveness.
In 2011 the total value of clothing exports was US$ 13.5 billion. The sector exports about 65% of its production. Approximately 80% of the clothing exported is cotton clothing. Knitted clothing and accessories, with an export value of US$ 8.4 billion, had a share of 62,1% in total clothing exports, and woven clothing had a share of 37,9% with a value of US$ 5.1 billion in 2011. T-shirts and pullovers are the most important export products in knitted clothing sector. Exports of t-shirts and pullovers were US$ 3 billion and US$ 1.3 billion respectively in 2011. In addition, as the second largest manufacturer in the world, Turkey's hosiery exports amounted US$ 1 billion in 2011.
There are more than 40,000 textile and clothing companies in Turkey with an estimated workforce of 750,000 employees. Turkey is one of the main actors in the world clothing industry. Turkey ranks 8th in world cotton production and 4th in world cotton consumption. Turkey also ranks 3rd in organic cotton production after India and Syria. The Turkish clothing industry is the 6th largest supplier in the world, and the 2nd largest supplier to the EU. It has a share of 4% in knitted clothing exports and it ranks 5th among the exporting countries. With a share of 2,6%, Turkey ranks 10th among the woven clothing exporters in the world.
WHO SHOULD ATTEND?
Any Canadian clothing importer company may come to this event to meet with one of those more than a dozen Turkish Apparel/ Clothing producers. Company list is available
here
MISSION TIMETABLE
Mission participants will arrive in Toronto on March 31, 2013 and the formal mission program will commence on April 2nd.
Tuesday, April 2,2013, Toronto
Royal York Fairmont Hotel, The Ball Room
- Business to business meetings with Turkish apparel exporters & Canadian importer companies
- Networking Reception
Wednesday, April 3,2013, Toronto
- Follow up meetings and Site visits

Thursday, April 4,2013, Montreal

Fairmont Hotel, The Queen Elizabeth, Hochelaga salon
- Business to business meetings with Turkish apparel exporters & Canadian importer companies

Friday, April 5,2013, Montreal

- Follow-up meetings and Site visits
Saturday, April 6,2013, Montreal
- National Women Show visit & Follow up meetings with Canadian importers
DEADLINE FOR REGISTRANTS
The deadline for registration to the B2B meetings is
March 29
, and appointments will be set on a first-come first-served basis.
MORE INFORMATION
To get more information about this very unique Trade mission please
contact us.
COMPANY LIST
http://www.polipark.com/en/turkish-trade-mission-participants