The Eurasia-MENA Mining Summit was held in Istanbul on May 16-17, 2012. With a focus on investor potential and production issues in the Eurasia and Middle East and North Africa (MENA) regions, the event attracted some 200 delegates from such countries as Britain, Canada, Australia, China, Belgium, Bhutan, India, Iran and Turkey.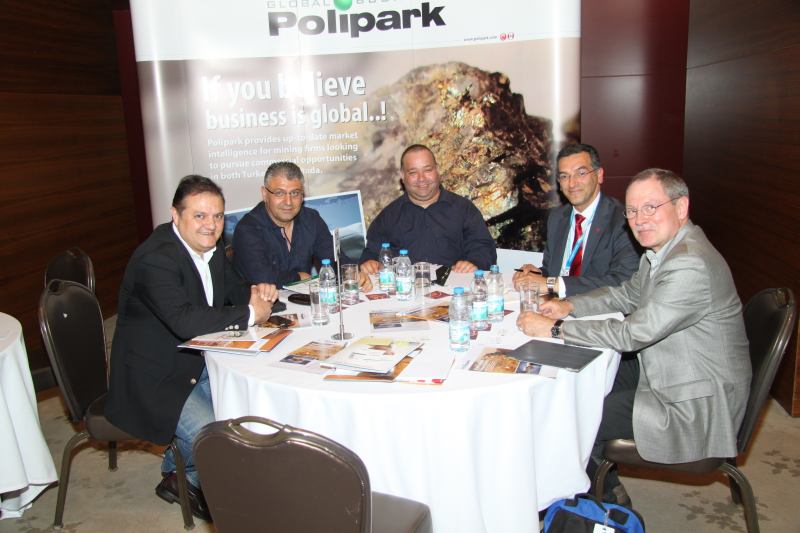 Some of the major international participants included the Miners Association of Turkey, the World Coal Association, Euromines, the International Association of Mining Analysts, as well as the Australian government. The event was also supported by the chairman of the Turkish Canadian Business Council (DEIK), Dr. Yılmaz Argüden, whose opening remarks at the summit highlighted the tremendous mineral potential in Turkey for foreign investors.
Representatives of Polipark participating in the event included Mr. Timucin Gokdemir, president and Mr. Mike Ward, an advisor to the firm and former head of the Canadian Consulate in Istanbul. Joining them at the summit were Canadian firms Inmet Mining, Gowlings and Fugro Airborne Services Corp. During the opening plenary session, Mr. Ward highlighted Canada's strong presence in global mining activities, including in Turkey's mining sector, in range of areas spanning exploration, development, and management, and including a strong focus on Corporate Social Responsibility. He also noted the growing potential for international investment in Canada's minerals sector.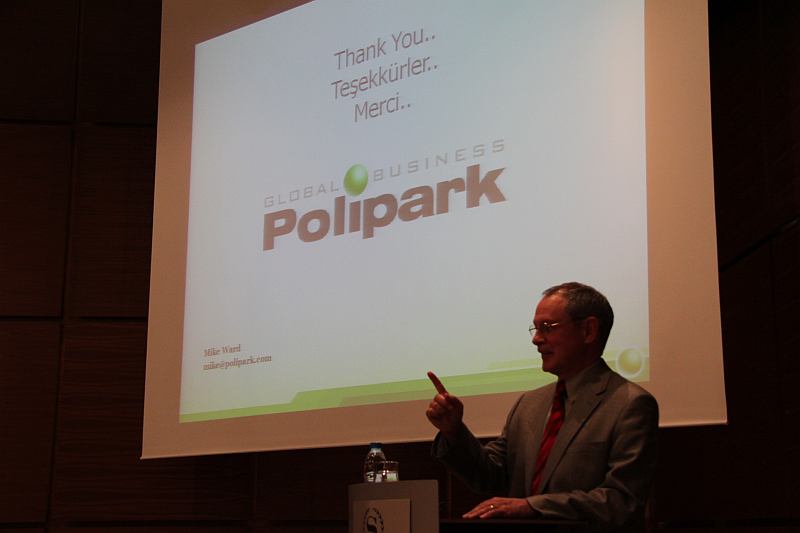 The event proved to be an excellent venue for delegates to explore and discuss key issues relating to mining activities in the region and to identify a range of potential investment opportunities that are currently being pursued, including by Canadian participants.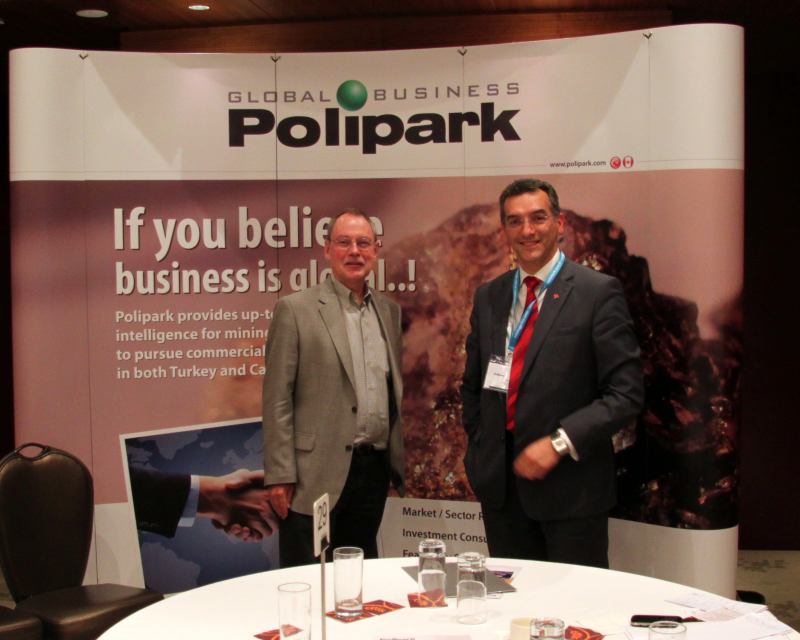 Polipark has the resources and the know-how to match Canadian capabilities with the requirements of Turkish firms. With staff based in Turkey and in Canada, the firm organizes mining missions to both countries and can provide advice on strategies to optimize investments.